CHURCH SANCTUARY-New Flags Gifted by John & Peggy Barker 2014
New Paraments Gifted to the Church by
Rev. Steve and Phyllis Heath 2014
Sunday Morning Worship
Regular Schedule 10:30 AM
COMMUNION - FIRST SUNDAY OF THE MONTH
REV. STEVE HEATH
CLICK ON MESSAGE & MUSIC TITLES TO LISTEN TO AUDIO
Good Friday Music & Meditations
*SUNDAY BULLETIN*
click here to download Easter Bulletin
ALLYSON SIMPSON - ACOLYTE
*******************************************



MARY MARTHA CIRCLE...

Next Meeting - April 7th-same time & place. Rev. Steve Heath will lead the Bible Study: Krazy Kinfolk-Disfunctional Families of the Bible. Donations. Reports by Treasurer & Others. All are Welcome! Refreshments & Fellowship follow the meeting. Closing Prayer.
***************************************************
Piano gifted to the church by Don Kent and
Rick Thibeault-Photo by David Heald 8-2014
UCC CHOIR
Photo Compliments of Rick Sandora
Edna Welch, Phyllis Heath, Shirley Faulkner, Yvonne Harris, Mary Margaret Franklin, Linda Cook. Next Row LtoR: Marilyn Fulweber, Tom Pell, Debbie Bell, Don Kent, Norma Dannug, Don Cook, Helen Moseley & Rev. Steve Heath. 2014
Choir Director Susan Fanuele - Current Members February 2015: Mary Margaret Franklin, Shirley Faulkner, Jeanne King, Marilyn Fulweber, Phyllis Heath, Edna Welch, Linda Cook, Helen Moseley, Nancy Harrington, Phyllis Bartholomew, Norma Dannug, Liu Bowen, Debby Bell, Tom Pell, Steve Heath, Don Cook, Al Bartholomew, Don Kent.
***********************************************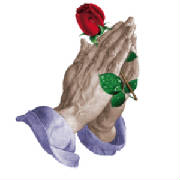 PRAYER REQUESTS

PRAY FOR REV. ADAM CULP AS HE TRAVELS TO MYANMAR ON MISSIONS MINSTRY TO SHARE GODS MESSAGE OF GOOD NEWS.
HARVEST BIBLE GRADS & INSTRUCTORS
A SPECIAL PRAYER REQUEST FOR MISSIONARY REV. ADAM CULP-FOR HIS GLORY TO THE NATIONS MISSIONS MINISTRY AND THE STUDENT GRADUATES IN NIGERIA.
OUR CHURCH MISSION & SERVICE COMMITTEE HAS PARTNERED WITH THE CHARTER FOR COMPASSION. FOR FURTHER INFO & TO SIGN THE CHARTER (Click Here)
******************************************************
GLOBAL MINISTRIES (Click Here to View)
Note: The cross at the top of the Fonderlins' letter is handcrafted metal cross from Croix des Bouquets – artisans cut & hammer metal from old cars, refrigerators and whatever, and cut it into whatever pattern/design they want.
GLOBAL MINISTRIES-MISSIONARIES PROVIDING EDUCATION IN HAITI (Click Here to View)
Photos/News from the Haiti Mission Field....