Holly Hill's First Church
1050 Daytona Avenue
Holly Hill, Florida 32117
Throughout 2014, Union Congregational Church-Holly Hill's oldest church-will celebrate its first 100 years as a caring community of faith;

seeking the unity of all, the conformity of none, and the leadership of Christ.
Our 100th Anniversary Year In Review
Click Here - but wait a minute or two for the movie to load
Union Congregational Church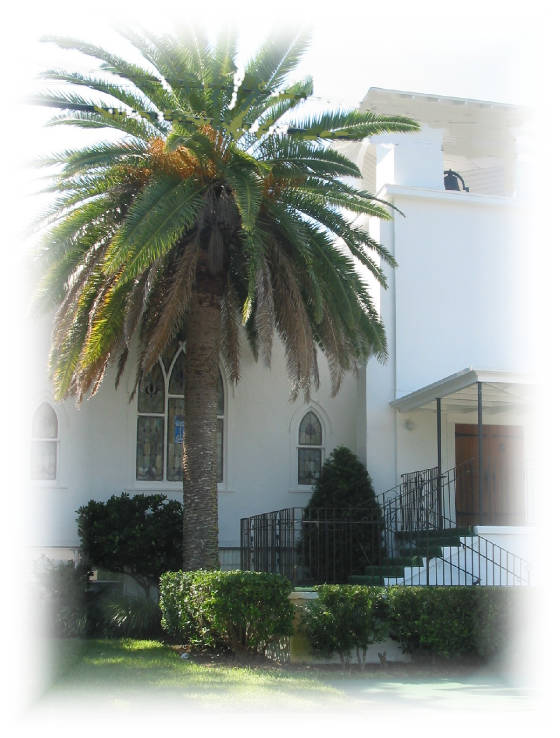 Since 1914
NO MATTER WHO YOU ARE OR WHERE YOU ARE ON LIFE'S JOURNEY,
YOU ARE WELCOME HERE!
LET THERE BE PEACE ON EARTH AND LET IT BEGIN WITH ME (Click here to listen to Music)

Copyright © 2013, LLERRAH.com. All rights reserved.
**************************************************
HAPPY NEW YEAR 2015!
Welcome to the Church Website!

Thank you for visiting. Please don't hesitate to contact the church with any questions or comments you have. The office number is (386) 253-1323. Normal office hours are Tuesday, Wednesday and Thursday from 9 AM to 2 PM. Click here to see if there are any schedule variations.